*******************************************
*******************************************
I'm so glad I have that memory, that I was lucky enough to be living on this Earth and watch him step onto the surface of the Moon.
For the best effect, please be sure and watch this automated video series in "FULL SCREEN" mode.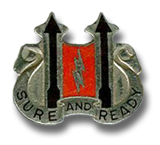 My buddies in the United States Air Force, Dave Peters and Lonnie Nordberg, invited me to their microwave radio station to listen to it over the radio.
At the same time, we also had the option of stepping into the next room and watching it on television.
It was neat running back and forth between those two rooms, comparing the experiences.
Also, I'll always remember that scene in the movie, "HANOI HILTON", when the P.O.W.s received their mail at a Christmas dinner, and they saw that POSTAGE STAMP, which had been ignorantly overlooked by their captors!!!
AND another thing – - – ,
Oh, he was a HERO sure enough!
He sacrificed himself to a lifetime of intense discipline, denial, and self control, along with enduring the most extreme physical and mental training, and in the end, making the ultimate risk, defying all dangers, to pioneer into the perilous unknown.
That, boys and girls, IS the very definition of a true "hero".
*******************************************
*******************************************